Or search for and contact your local independent bookseller to order your copy
SHORTLISTED FOR THE ANDRE SIMON BOOK AWARDS 2020
Judges comments : 
'I loved this book. I drank plenty of builders tea over the years but this book made me realise the complexity and passion of wine was just as notable in tea. Clearly the Comins began as passionate amateurs but have now made a business of it in Dorset and Bath, as retailers and tea-shop owners. Very honest and direct. Great stories – very like wine travel and visits. Lovely tone of voice and a great way to learn about tea with sufficient immersion.' – Dan Jago, drink books Assessor, André Simon Food & Drink Books Award
________________________________
In 2016 Michelle took a trip to Yunnan and met Mr Nan in the area of Jinghong.  They walked the ancient forests and took lunch overlooking his ancestral lands.  As they left he took Michelles' hand in a firm grasp and asked her to tell more people about the tea and the people of this wonderful place. 
'This one moment stayed with me.  I started to question what more we could do to share the wonderful stories and unique perspectives of those that we have met and continue to meet around the tea world'
That same year Rob & Michelle met Stephanie Milner who would become our great friend and commissioning editor at Pavilion.  With the team here we had met a group of people who shared our interest in spreading an authentic story of the tea world - told through the stories of people working across the industry - from the growers themselves to us the merchants.  From those working to promote tea and tea culture to the skilled artists and ceramicists making the pots we enjoy our tea from.  With over 60 contributors from around the tea world this is the collective story of Comins Tea and all those who are part of it - and we hope you enjoy the read as much as we have enjoyed writing it! xx
[Above - lunch with Mr Nan in 2016]
________________________________
AN OVERVIEW OF TALES OF THE TEA TRADE
Tales of the Tea Trade looks at the world of tea from a completely new perspective.  Taking the reader on a fascinating journey directly into the lives of those who plant, pluck and process tea; going beyond the standard story of leaf to cup; this book offers readers a unique first-hand insight into the culture, ceremony, opportunities and threats surrounding an ancient art.
Closer to home, Michelle and Rob Comins offer their perspectives on how Eastern tea rituals can find a place in our increasingly busy Western lives. Beyond this, the book explores the key ingredients that separate a `good' from a `great' tea, covers ethical sourcing and shows how readers can translate and recreate tea ceremonies at home.
Chapters include The Story of Tea, The Tea Plant, The Main Types of Tea, The International Tea Industry, Tea and Health and Time for Tea.
This book stands alone in addressing tea from multiple expert perspectives, from tea farmers to ceramicists. Through sharing the stories and insights others have shared with them Michelle and Rob Comins hope to connect the reader with the world of tea and excite them to think of and buy tea in much the same way they do coffee and fine wine, making loose leaf tea a simple, everyday pleasure.
Or search for and contact your local independent bookseller to order your copy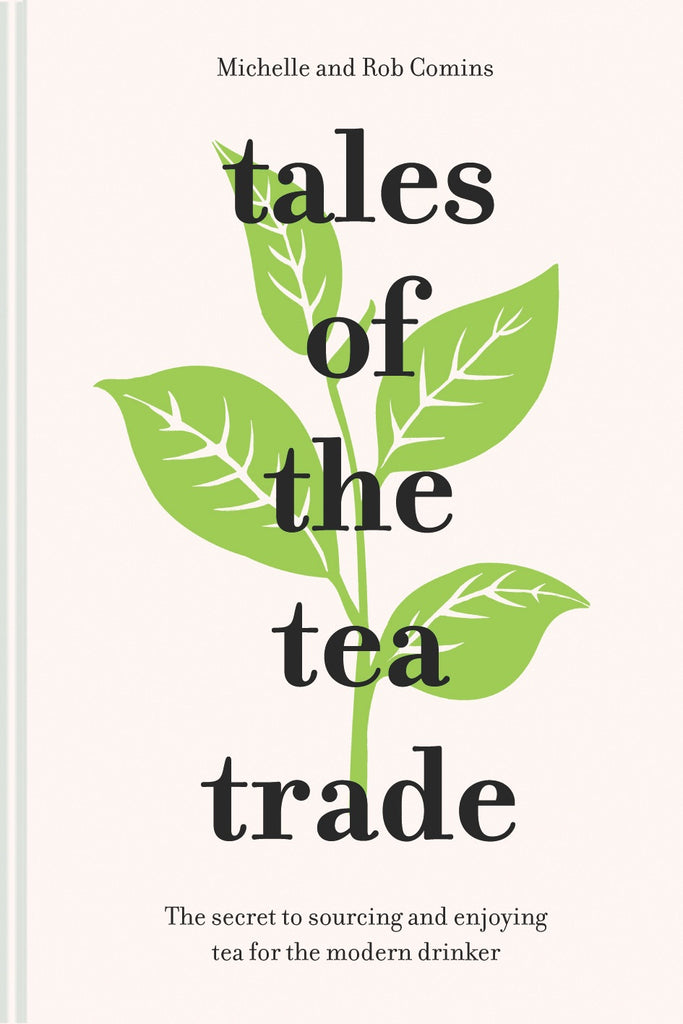 ---
Sorry, there are no products in this collection
---