• China • chinesetea • cominschina2017 • Latest News • news • Tea Tales • teapot • yixing
Day 1 and 2 of Michelle's trip to China took her to the clay mines, factories and makers of Yixing, a place famous for its tea pots.
---
• Latest News • Tea Tales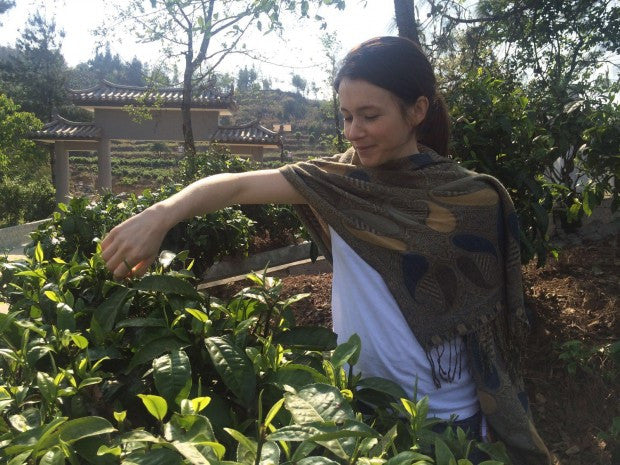 It took a while to get to Feng Qing but as usual in China the travel is always worth it. After an 11hour flight from London to Shanghai and then a connection onto Kunming in Yunnan we met our driver for the next few days who estimated 7 hours South West to Feng Qing, Lincang Prefecture Yunnan.  The journey took 11 hours culminating in steep climbs and long declines with the obligatory terrifying overtaking but at 1am we pulled into the town passing under the sign reading 'China Black Tea Capital' – always a good sign and certainly rejuvenating at the end of...
---
Buy Fine Tea
At Comins we aim to make it simple for you to find and enjoy fine single estate teas. Rob & Michelle have been travelling the world since 2007 meeting and building relationships with dedicated growers to bring you a range of loose leaf teas that offer an excellent balance of quality and value. We also offer a hand-picked selection of teaware including our our exclusive British made range of tea bowls, tins & spoons designed by us & handmade by quality British craftspeople.
Shop online
---